THE SMIRKS
The word was that the album Smirkology was finally going to be released. Recorded in 1978, but never previously released, the album, with all the singles and more besides, was all set to be released, when Sanctuary Records, newly taken over by Universal Music, pulled the plug. Please click here for more information or click here
to place an advance order for the album.
However, we have just been able to source some Distant Cousins video material from YouTube. Click here for Boo Hoo Hoo and here for You Used To.
| | | | | |
| --- | --- | --- | --- | --- |
| | | The Smirks came from Manchester in the United Kingdom. The Smirks were Occasional members of the group included... | | |
What's new here? Click here for the latest information I have been able to unearth, create, beg, steal or borrow. Or see the whole plan from the site map. Or find out news about The Smirks or the website by subscribing our RSS feed:

The Cowboys (including Ian ("Mog") Morris) are performing a number of gigs throughout March. Click here for more information.
The John Peel Session from April 1978 is available for your enjoyment.
Information about the four singles released by The Smirks and a handful of other singles are to be found here.
The long awaited Smirks album Smirkology is shortly to be released! Click here for more information.
From the early days, we have a promotional photograph of the band. The page now also contains a brightly coloured poster of the band, one of the most striking images you ever did (or didn't) see...
Want to keep up date with the very latest news? Well, the Smirks newsletters from 1978 and 1979 probably won't help you much these days, but they're here.
The New Musical Express nominated American Patriots as their Record Of The Week. Amazing news, but is it as straightforward as it seems? Is it even true? Or was Rosemary another Single of the Week?
If you find any links or other things not working correctly, please let me know by email - and if the email isn't working, put a comment on the bulletin board.
The largest update to the site since the availability of the album contains the following:
Now available: Smirks products - badges, shirts, bags. Please visit the new shop and support this site.
Eric featured The Smirks in his excellent review of Lost Bands. This site looks at a couple of bands each month and provides information and a download about the band. The Smirks were featured in the second half of October 2006 on this page and we had more visitors to the site than ever before.

Smirks musicians, Smirks fans and anyone else might like to have a look at two new facilities on the site: these are a bulletin board and a chatroom. I expect the chatroom to be empty most of the time, but I'm sure you can easily fill up a bulletin board.
While together as a band, they never released an album, although one was recorded. However, it is now available for your listening pleasure, and will be released in October 2007. Links to buy the album are available on the same page. Recordings of parts of two of their concerts have survived, and listening to it shows you very clearly why the band was such a popular live act. A partial concert list is available here. They almost reached stardom, but it eluded them in the end. This may have been for any of a number of reasons, not least being the fact that they sang songs which did not always appeal to the record company they were signed to. Songs which were in part anti-American probably didn't endear them to an American label.
The story of their dispute with the record company is described in more detail in the articles here.
Two radio documentaries are on this site. One talks about the record company; the other looks back at the early days of the band and the impact of life on the road. Available on the interview page.
What Smirks memorabilia is there around the place? Frankly, not much! But a little while back, some guy at eBay was auctioning a badge I remember seeing at the time. In the late '70s, Rock Against Racism was a force in music and on the opposite side of the cultural divide, John Travolta and Olivia Newton-John were doing their thing. The Smirks obviously weren't impressed by any of this stuff, though they did play at some of the big RAR/ANL events...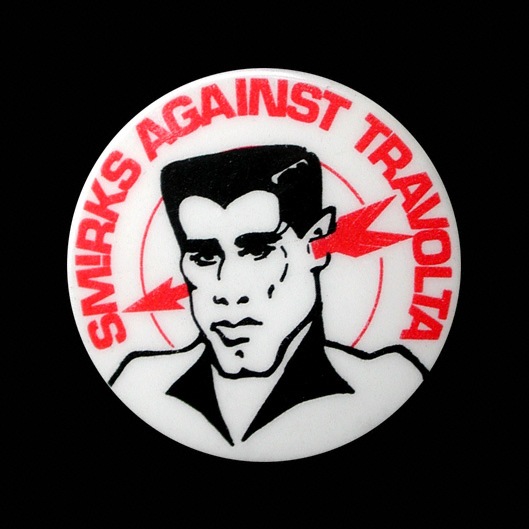 As many pictures of The Smirks as anywhere are to be found at this page, with grateful thanks to Mark Winpenny.
Music Monday is as good a reason as any to visit Austin in Texas. It's on the way to California. And as we all know, everybody's going to California. So why not Texas?
Oh, hang on a minute...who on earth were Spitballs? Who are those people standing around with tennis racquets? Click here for more on this curious and illustrated episode of Smirkdom.
Then of course, we have Distant Cousins, about whom there is very little information on the net. I'm working to remedy this, and have put together a page about the band and pages about their first and second albums.
I have just found video versions of two of their songs, You Used To and Boo Hoo Hoo, which are now included here too.
Material available to stream or download is in the form of 128kps MP3 files. I do have higher quality files available. If you would like copies of these, please mail me. If any of the links are not working, please let me know. If I've done this right, you can listen to the released songs by The Smirks by clicking on the buttons. Each song (or at least, those released on singles and a few others) also has its own page, which contains as much of the lyric as possible and some other material about the songs. There's also a list of all downloadable songs and material.
Finally, a list of all known Smirks songs is available here, and some more material will, with any luck, be available soon. The material we are looking for is listed here.
We also have a links page. Doesn't everyone?
We have a page which gives brief and current information about Simon, Neil, Mog and Mike.
---
The Smirks website has been developed and tested for the Mozilla Firefox web browser. If you are not using it already, please consider switching to Firefox!
---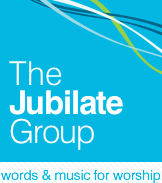 ---
© 1997-2006 ian @ thesmirks.com Please note that I am not Mog, just a Smirks fan with the same first name.


Page last updated by Matthew on the 15th February 2013
What's new? details here